Rekommandert retning. Hva nå?
A project by Øyvind Jørgensen.
Produced by
Ø.J.Prod.
A collaborative creation in a democratic structure with dance artist Øyvind Jørgensen, visual artist
Anna Widén
and me. In collaboration with light-designer Ruth Marie Bottheim.
Performed November 16th and 17th, 2013
At Fyrhuset in Kværnerbyen, Oslo. Norway.
Duration: 35 minutes.
The starting point of this work was 40 Euro pallets, that we ended up putting into various visual formations and sculptures. At the end of the performance we push all the pallets into a chaos and we deconstructed three of them with crowbars and hammers wearing hearing protection. The esthetics in the performance was abstract and minimalist. Our performative presence was fixed and cold. Our underlying motivation was clearly political. With an abstract, rigid and non intrusive expressions.
Thematically europallets where chosen because they, for us, represents the global market economy, our consumer sociaty and hence climate issues. The pallets are standardized, shipped worldwide, constantly changing places and just about everything thing that we buy in shops, from diapers to food, clothing and books are shipped on pallets.
We worked 14 days making this piece.
The performance is part of the art project Extended Motion. In Extended Motion, Øyvind Jørgensen invites 9 different artists to 9 different meetings in 9 different places for 9 different performances.
Supported by Arts Council Norway, Fond for lyd og bilde and Fond for performing artists. Thanks to OBOS for borrowing Fyrhuset in Kværnerbyen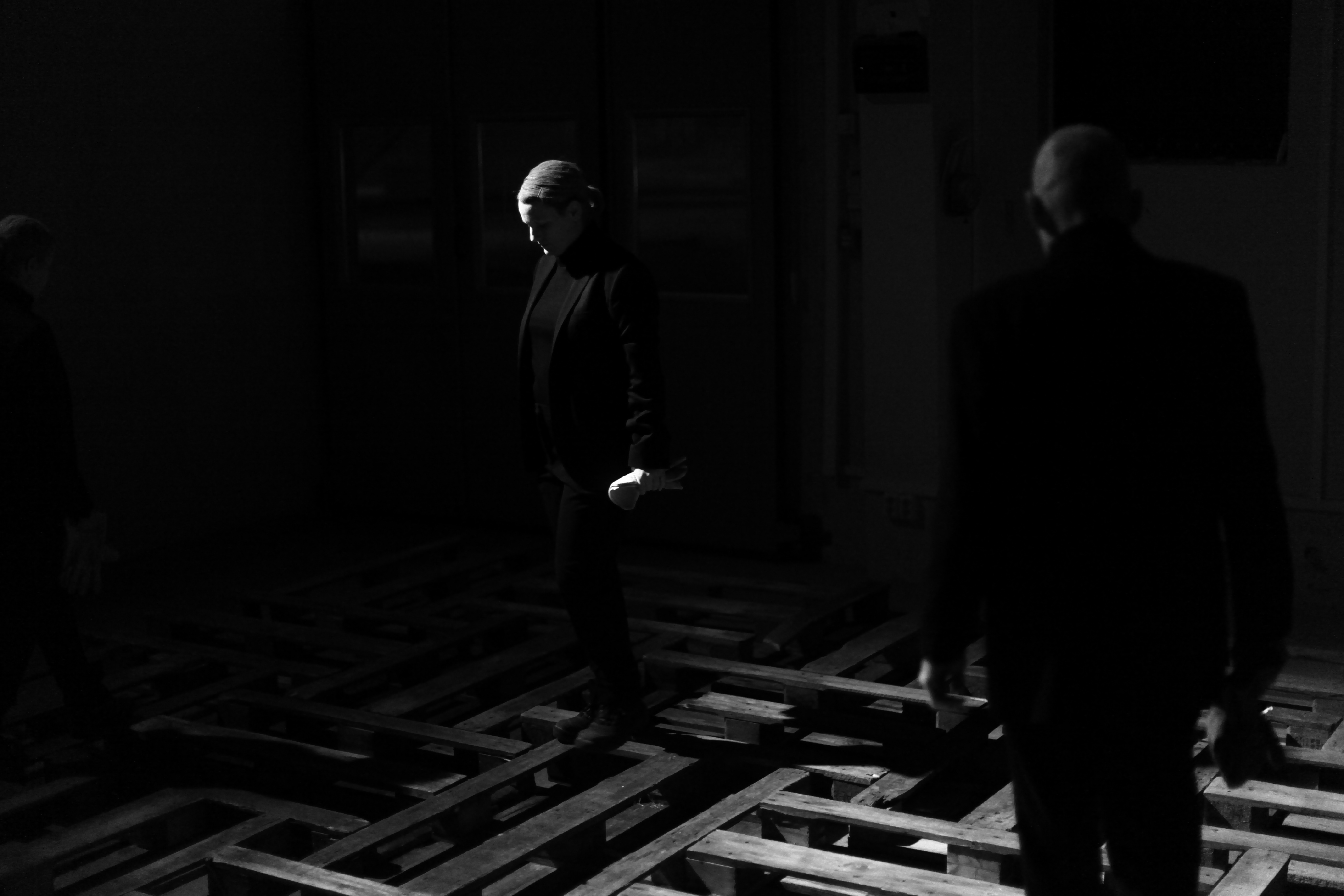 Photos: Stein Jarle Nilsen.
ALL RIGHTS SERVED Inger-Reidun Olsen // 2022