Vesen (2017)

by Inger-Reidun Olsen

A site specific performance at Fossekleiva in Svelvik (Drammen), made in collaboration with Ida Grimsgaard.

In 2016 I had a 3 months residency at Fossekleiva Kultursenter and one of those weeks Ida visited and we did the material reserch on plastic, and we made the sculpture "Vesen" together. In 2017 the performance "Vesen" premiered and was presented during Kunst rett vest 2017 at Fossekleiva.

Vesen explores the site-specific through the body and movement, and plastic as performative material. How to get a "lifeless" material like plastic to appear alive by altering the texture of the material, and by placing and moving the object in a context that brings out new qualities and associations, from the known to the unrecognizable. The sculpture's interaction with the human body and nature opens new perspectives and imagination.

Instructions:
** Take your time to absourbe this landscape; SEE, LISTEN og FEEL.
** During the timeframes pointed out in the schedule underneath, "Vesen" will be in the forest.
** In the wooden box you will find binoculars that you can use and borrow.

Performances 2017:
September 10th. 14-15 pm
September 23rd. 12-14 and 15-17pm
September 24th 12-14 and 15-17pm


Supported by: Fossekleiva Kultursenter and Svelvik Municipality, Art Council Norway and FFUK.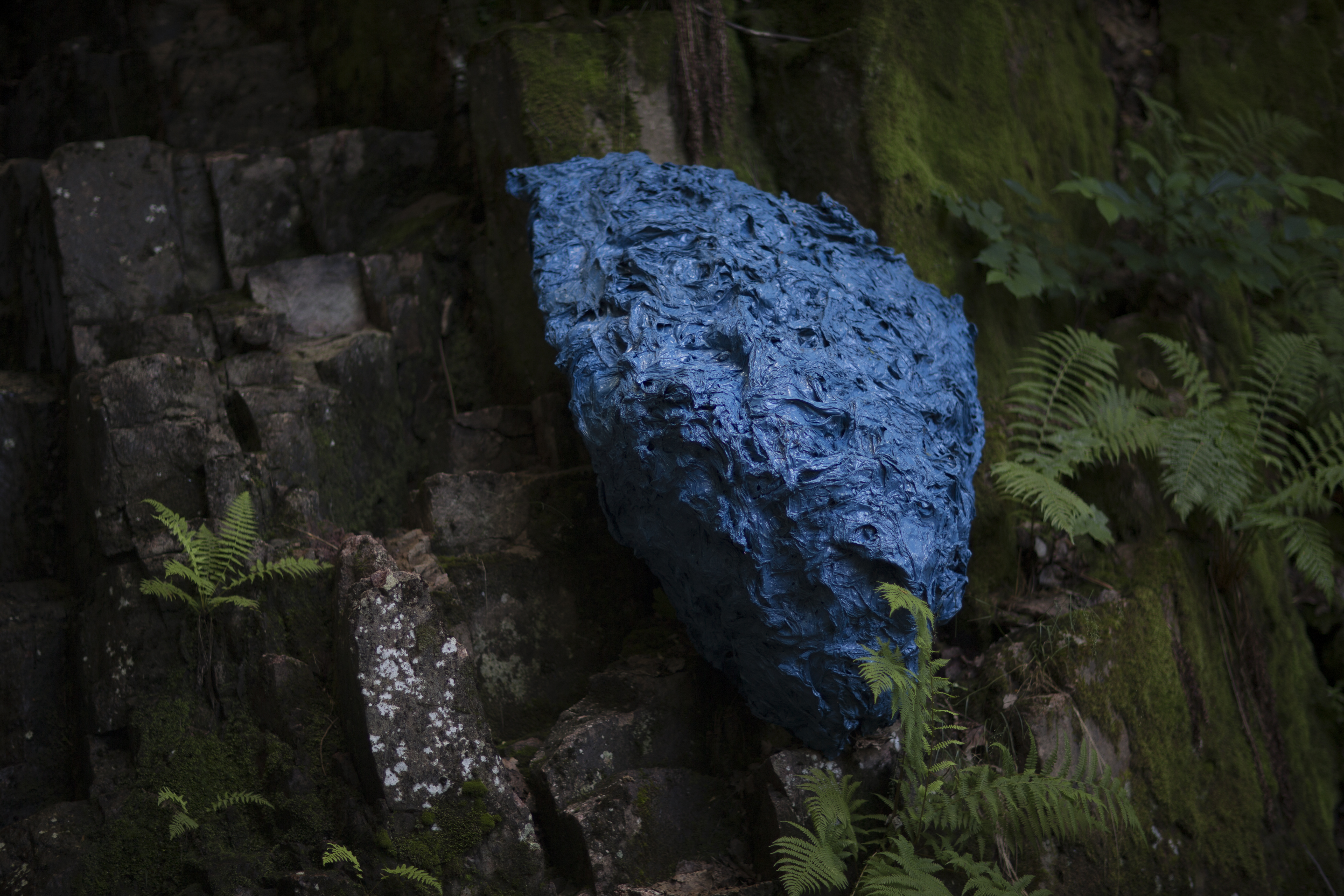 Foto: André Wulf
Photos: Inger-Reidun Olsen
ALL RIGHTS SERVED Inger-Reidun Olsen // 2022